The spring and summer 2015 home sale season is here! What could be better? (Aside from the OSU Football spring game, that is).
If you want to sell a house in New Albany, Westerville, Dublin, or Worthington for your asking price (or more!) and make sure the offers you receive exceed expectations, I've detailed below a few things a home owner can do to ensure success.
1) Force the Competition to Punt: It's crucial to realize the listings of houses for sale in the Columbus and New Albany area increase dramatically as we all come out of hibernation in the spring. That means April, May, and June are the months that see a big increase in the number of houses listed for sale. You absolutely must do everything possible to stand out from the competition – specifically, other houses for sale in your neighborhood.
2) Staging Your Home Properly: Every psychological point should be utilized. Declutter your house, put away personal belongings like family photos and knick knacks (you want a potential buyer to visualize the house as THEIRS not YOURS) and, if you have pets, ensure the house is free of pet odors, etc. I know it's difficult to believe, but not everyone is a pet lover. There are many other basics that should be addressed for ideal staging of a house for sale. Just ask us and we'll be glad to help!
If you need help plotting your home staging process, all of us on the Kendle Team are experienced with the successful basics of home staging and there are even other professional stagers who can be very helpful.
3) When the Grass Starts Growing and you have to mow the lawn:
a) Mow diagonally. This makes the yard seem larger.
b) Edge along the driveway and sidewalks.
Little points like this psychologically influence potential buyers by letting them know that you pay close attention to detail and have done so in your other maintenance of the house.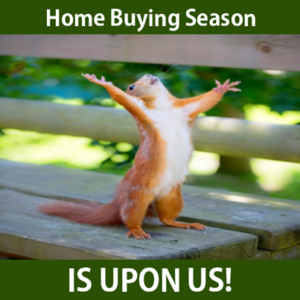 4) Bring on the Flowers! Tulips and petunias may not spring from the New Albany, Ohio earth naturally until later in the season, but head for your local garden center and buy some now. Don't forget to position a few in containers on the front porch and deck also.
Bright, yellow, spring flowers stimulate the buying urge and bring forth a sense of happiness and contentment.
5) Clean and Paint the Front Door and Anything in That Area. Potential buyers decide within 60 seconds whether or not they truly are interested in a house. Those same buyers typically wait for several seconds at the front door while an agent opens the lock box or door – make sure they are impressed with what they see during those first several seconds of waiting.
Whether you are buying or selling a house in the New Albany, Westerville, or Polaris areas, please let me know if the Ron Kendle Team may be of assistance in offering advice or a no-obligation analysis of how much your house is worth and how much it may sell for. After all, the question "How to find out what my house is worth" is a massively important one!
Contact us for more information on how we may help. Reach me, Ron Kendle at 614-325-6295 or Ron@KendleTeam.com.
Ron Kendle & The Kendle Team are part of the ReMax Consultant Group.
Five Places You Don't Think to Clean Before Showing Your Home